At Veolia Water Technologies UK, we are always looking to provide an effective and efficient service when it comes to specifying purified water treatment systems. By creating our own User Requirement Specification (URS) document, for those who may not have one, we are able to assist companies to truly understand their requirements.


In pharmaceutical manufacturing, it is crucial that all elements of an operation perform as intended to ensure output is consistent and accurate. When looking to specify the right system, the wide choice of suppliers and options available can sometimes make the selection process difficult. From ensuring the system suits the application, finding the right combination of technologies, to the available warranty or maintenance service that can be provided, it is crucial that a range of factors are considered.
That is where a URS comes in. With the use of a URS, the selection process is simplified. The document enables an agreement between the supplier and end user to clearly and concisely agree what is needed from the specified system. By producing a URS, the key requirements can be outlined from the very first steps of the system's design.
A URS contains all of the important components, variables and options required from a purified water system, allowing suppliers to meet a customer's needs in the most cost-effective manner possible. With this useful tool, we can assist in establishing both the current and future demands of a water purification system's operations, in a simple to use, yet effective process.
Typically, a URS is prepared at the very first stage to ensure that all the crucial system features are considered when designing a purified water treatment solution.
By creating our own thorough URS – available to download here - any customer can now easily fill out the document and feel confident that all their needs have been catered for and complete a system design with ease.
From system capacity, to operational requirements and data logging and maintenance, our thorough URS provides an in-depth expert evaluation of a business's needs. The document uses a simple method to rate each feature in order of priority from five (critical to the business) to zero (not mandatory), highlighting each feature's importance to our team of experts when the water system is being designed and manufactured. The URS will then act as an ongoing reference for us throughout the development, installation and qualification process of the specified system.
When designing and installing any new system into a company's operations, the validation process should be as efficient as possible. With the use of a URS document, the designer is well informed and able to make a recommendation that will seamlessly integrate into the end user's operations and perform exactly as intended.
To download the URS, please click here.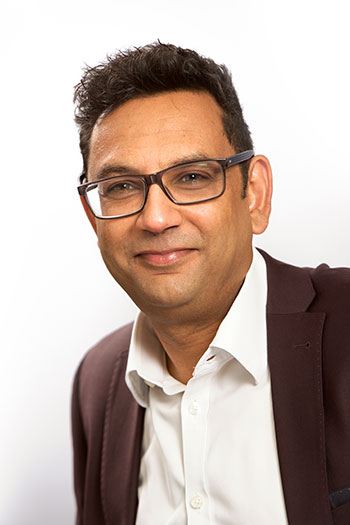 About the Author
Kalpesh Shah is the Industrial Sales Manager for Veolia Water Technologies UK. He started out working within internal sales in the early 90's before moving into international sales. In 2000, his focus led him into project management where he worked on a variety of complex and demanding projects with clients ranging from the NHS, Industrial and Pharmaceutical, for over a decade. He then moved into pharmaceutical business development which he did successfully until his promotion to Industrial Sales Manager. Kalpesh has 26 years of extensive experience with all types of industrial water treatment systems and processes. He is able to support his clients with the design and implementation of efficient water treatment systems using an array of technologies.