Manufacturing plants from a range of industries rely heavily on purified water - from biotechnology to cosmetics. As such, finding a purified water generation system that best suits a plant's specific needs can be difficult. However, thanks to our Orion range and online Orion Savings Calculator, this process is now a lot easier. In this blog, we detail how plants can use this tool to select the best product for them from our Orion range, ultimately helping to reduce their energy usage and carbon emissions.

Purified water generation systems are essential across a number of important industries, not only to facilitate experiments and industrial processes but also to help ensure best performance from equipment. However, whilst critical, purified water systems can pose a significant expense, and the options available can be daunting, leading some plants to persevere with unsatisfactory systems, or avoid making crucial system upgrades when required.
Fortunately, new solutions, such as our Orion range of purified water generation systems are making this concern a thing of the past. Solutions from the Orion range have been specially designed with sustainability at their core, helping companies to save money in the long term. In particular, the high-performing solutions benefit from a number of powerful features, including: low energy membranes reverse osmosis (RO), integral recovery RO, and concentrate recycle. With parts selected for their optimum recyclability – 99% of parts are recyclable - these systems can help businesses reduce the associated costs of purified water generation.
In fact, when an Orion water treatment system is used, up to 40 per cent of water is recovered and recycled. Similarly, users of the system benefit from reduced levels of energy consumption, with a 50 per cent reduction in total energy usage, as well as a 30 per cent reduction in CO2 emissions. Furthermore, only minimal levels of chemicals are used during the Orion's operations.
Despite the myriad of benefits, some companies remain concerned about the potential costs associated with upgrading purified water generation systems. In the past, even the process of assessing the viability of such solutions often came at a price. At Veolia Water Technologies UK (VWT UK), we wanted to make this process far simpler for companies, whatever the sector. That is why we created the simple Orion Savings Calculator, which can help site managers quickly determine how much money they could save by switching to an Orion.
The online calculator only takes a minute to generate a result. All users need to do is enter their specific plant requirements and then the calculator will instantly display the estimated cost, water volume and electricity savings. As well as being easy to use, the calculator is totally free. Once completed, users can then speak directly with a member of our team of experts to discuss the calculator's findings in specific detail.
At VWT UK, we are always on the lookout for ways to help companies save time and money when dealing with their water purification needs. If these savings can go hand in hand with a reduction in energy output, carbon consumption and chemical usage then even better. That's why we are such big proponents of the Orion range, which is helping companies to tackle all of these issues in a cost-effective, reliable manner. What's more, with the launch of our Orion Savings Calculator, it has never been easier to find out how the system could benefit you.
For more information about the Orion, please click below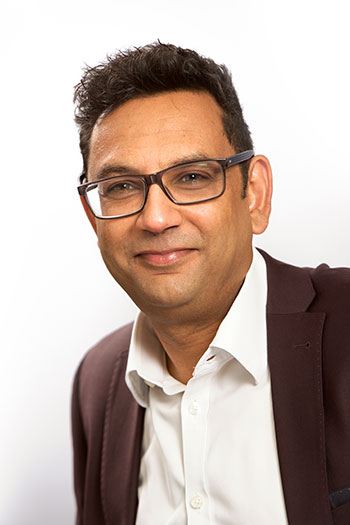 About the Author
Kalpesh Shah is the Industrial Sales Manager for Veolia Water Technologies UK. He started out working within internal sales in the early 90's before moving into international sales. In 2000, his focus led him into project management where he worked on a variety of complex and demanding projects with clients ranging from the NHS, Industrial and Pharmaceutical, for over a decade. He then moved into pharmaceutical business development which he did successfully until his promotion to Industrial Sales Manager. Kalpesh has 26 years of extensive experience with all types of industrial water treatment systems and processes. He is able to support his clients with the design and implementation of efficient water treatment systems using an array of technologies.