The management of phosphorus in wastewater is essential for protecting the health of water courses and wildlife. To explain more about the current situation around phosphorus removal, we spoke to Matthew Langdon, our Municipal Business Development Manager.

Could you tell us a bit about your role at Veolia Water Technologies UK?
I joined VWT UK in February 2020 as a Business Development Manager with a focus on the municipal water sector. I work with the water companies, their contractor partners and design consultants to look at how we can best meet their water treatment requirements. This may be through investment in new plants and equipment, our service offering or utilising digital services to streamline and optimise processes.
Why is it so important to address the issue of phosphorus in wastewater?
There are two important issues with phosphorus management. One is the impact that it has on the natural environment. Phosphorus can enter watercourses from a variety of sources such as excess fertilisers being washed into rivers as well as discharges from sewage treatment. If large quantities of phosphorus reach streams, rivers and lakes it can cause the water to become too nutrient rich and trigger algae blooms. This can deplete the oxygen in the water, resulting in the death of fish and other aquatic wildlife, and also block sunlight from reaching water based plants.
The other issue is that we rely on phosphorus as a key ingredient in agricultural fertiliser and animal feed. However, it is a finite resource and a valuable mineral that is chiefly obtained from mining. None of these mines are located in the UK or even Europe, meaning there is significant environmental impact due to importing from countries such as Morocco, China or the United States. This in turn means that phosphorus recovery techniques combined with more responsible use of the mineral has a role to play in reducing the UK's carbon footprint.
What has changed in AMP7?
Phosphorus consent standards across many regions of the UK have been tightened for the current Asset Management Period (AMP) up to 2025. This means that the existing treatment processes and the plants used by many water companies are not necessarily adequate to meet these new permit requirements. Alongside this is the Government's ambitious Water Industry National Environment Programme (WINEP), a programme of investment that the Environment Agency expects all 20 water companies operating in England to complete between 2020 and 2025. This investment is designed to protect and improve standards across watercourses, shellfish sites, protected nature conservation sites, as well as implement other river and biodiversity enhancements. The scale of the work required in this AMP is significant; we are looking at many separate schemes of upgrades and improvements required in the five years covered by this AMP.
What options are there for phosphorus management?
There are a number of ways to reduce the levels of phosphorus in the environment. One part of this is catchment management where water companies work with local landowners and farmers to limit the amount of runoff of fertilisers from fields into the water network.
In terms of wastewater treatment solutions there are several options available. Chemical based technologies that use a metal salt coagulant to allow the removal of phosphorus as a solid is a common approach. This includes solutions such as our Actiflo® sand ballasted clarification system that is ideal for sites that need to meet very low phosphorus consent levels. Also, for sites where further treatment is required to meet the tightened standard, additional steps can be added. For example, filtration systems such as our Discfilter technology can be used either in pre-treatment or as a tertiary step depending on the requirements of the site.
It is also possible to harness biological processes to remove phosphorus, including algae based systems. This is a chemical free solution that has the added advantage of capturing carbon dioxide as well as producing biomass that can be sold for a range of applications.
Finally, there is also the option of phosphorus recovery processes that enable reuse of this valuable resource. Our
allows the phosphorus to be extracted from the wastewater as the phosphate mineral struvite.
What are the benefits of phosphorus recovery?
The main advantage of this process for water companies is that it minimises the cost of sludge disposal, while also creating a source of income through the sale of the struvite for reuse in fertiliser production. This additional revenue helps offset the initial capital cost, so the payback period of this technology is relatively short.
It also helps reduce the environmental impact through reduced sludge production and contributes to creating a circular economy in the manufacturing and use of fertilisers, which are essential for growing the food the UK needs.
What is the future of phosphorus management?
Water consents will only continue to become tighter in the coming years and we may see another reduction in the permitted levels for the next AMP. For this reason, it is important that water companies look ahead when investing in new plant equipment to ensure the chosen solutions will allow easy and cost effective upgrades to meet future demands.
Recovery and reuse are set to become a bigger part of the industry as green technologies and the creation of a circular economy for resources gains increased attention. It is also important to highlight that approaches to phosphorus management are still evolving and leading technology providers, including VWT UK, are investing heavily in research and development to create the next generation of treatment solutions.
How can VWT UK help?
We have a global network of resources and experience that allows us to draw upon best practice and advancements from around the world. This, combined with our already wide range of solutions, means we can always offer the best option for any site and to meet any requirements. We have created packaged, standardised solutions that mean design and engineering time can be reduced - allowing more effective use of financial resources.
We also offer end to end support for the project from expert guidance on proposals to on-going servicing carried out by our dedicated team of engineers. We also offer process guarantees, which provide peace of mind that the required performance will consistently be achieved.
Click below to find out more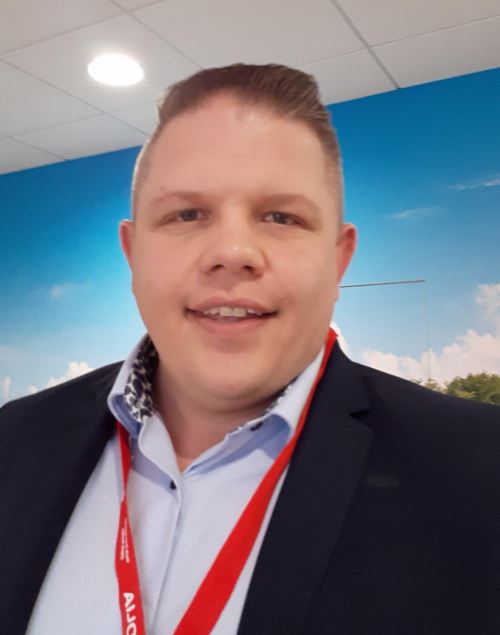 About the Author
Matthew has 13 years technical sales experience in the process industry and water treatment. He started his career as an internal sales engineer in the oil and gas sector, before moving into external sales in water treatment and process filtration. Matthew is now a Business Development Manager for VWT UK looking after the UK Municipal Water Sector.