Here we talk to Dr Mar Batista, Head of Programmes at British Water about the imminent challenges facing the water sector, the risks associated with micropollutants and the actions the industry can take in pursuit of a sustainable future.
Can you tell us a bit about your career so far?
My interest in the water industry began when I completed my degree in Agricultural Engineering from the Polytechnic University of Valencia. After graduating, I spent eight years in Spain working as a Project Engineer specialising in hydraulics and irrigation systems. I then obtained an MSc in Sustainable Water and Sanitisation, Health and Development from the Norwegian University of Life Sciences before completing a PhD in Environmental Science at Cranfield University in the UK.
Following my PhD, I joined British Water as a Technical Manager before taking on my current role of Head of Programmes in 2021. Working in such a dynamic trade association with a wide range of members, I am able to engage with global stakeholders across all sections of the water and wastewater industry. This has given me the opportunity to promote collaboration, innovation and communication, as well as raise industry standards through coordinating nationally recognised codes of practice.
What are the most pressing environmental challenges facing the UK's water sector?
In the UK, the water industry's preparations for meeting its world-leading targets on carbon neutrality are well underway, for 2030 and beyond. We have seen that governments around the world are acting on climate change mitigation, with the recent COP26 Conference in Glasgow demonstrating that putting in place the required measures to protect global water resources has become a priority.
The individual challenges faced by the UK's water sector in the next 20 years are similar to those that must be overcome worldwide. These include:
Climate change – adaptation, mitigation and resilience
Economic and resource circularity
Net-zero targets
Urbanisation
Water reuse
Nutrient pollution
Micropollutants
What risks do micropollutants pose?
Micropollutants are small, persistent and biologically active organic substances that often enter water courses through runoff and wastewater. There are numerous examples of these pollutants, including perfluoroalkyl substances (PFAS) such as perfluorooctanoic acid (PFOA) and perfluorooctane sulfonate (PFOS), as well as pesticides, herbicides and pharmaceutical products.
It is crucial that each type of micropollutant receives a different approach. For example, pharmaceutical products pose a global risk as they can develop antimicrobial resistance. However, these substances cannot be removed from the market based solely on their environmental impact, with end-of-pipe treatment being the only viable solution at the moment.
In addition, the current wastewater treatment processes are not designed to treat these biologically active chemicals. Instead, with the implementation of more effective process water treatment systems, these substances can be removed before they enter water courses. Therefore, an integrated approach between the NHS, the pharmaceutical and water industries is required to effectively treat these substances going forward.
How can the water industry respond to pursue a more sustainable future?
In recent years, the water industry has started to demonstrate its commitment and capacity to deliver a sustainable future through Net Zero and the Leakage Routemap. This has been seen through water companies and economic and environmental regulators publicising their own commitments to help create positive change. However, there are still areas for improvement, particularly with integrated catchment management, combined sewer overflows, water reuse and nature based solutions.


To what extent can collaboration and innovation within the supply chain support this?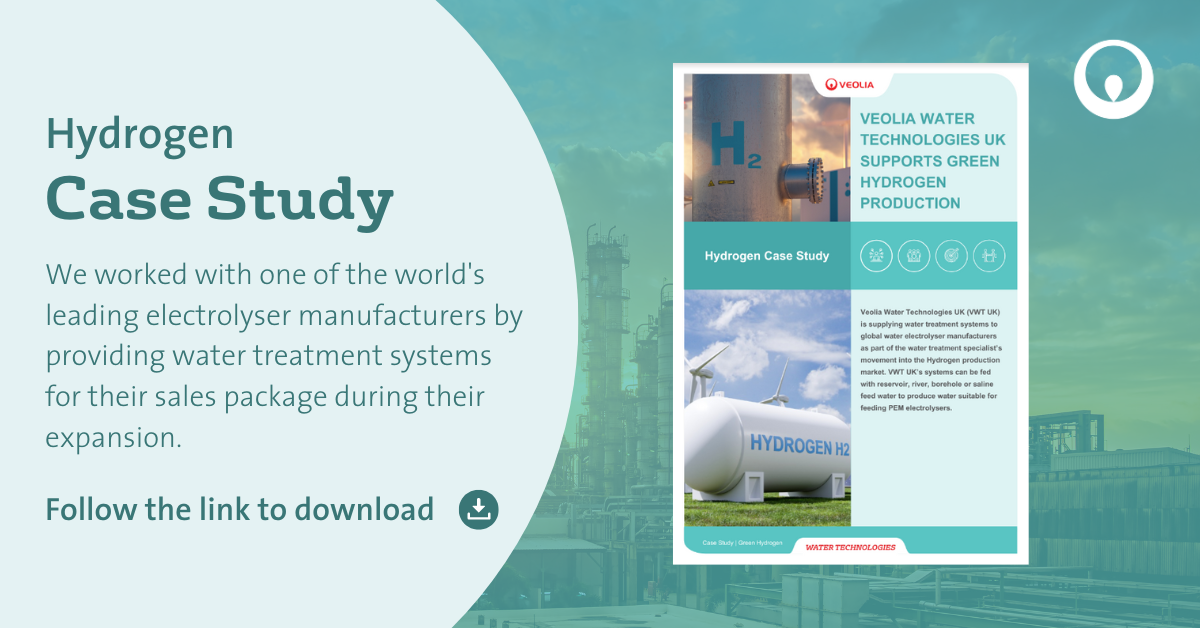 Innovation is vital to the water sector as it can open up incredible opportunities to deliver value for customers. Yet improved collaboration and access for external partners is key to achieve these necessary innovations. As such, it is essential that we act now. British Water will be playing its role in connecting utilities, companies, organisations, technologies and communities to help encourage transformational change within the industry.


How crucial is effective monitoring to this approach?
It is crucial that a digital transformation takes place across the water sector. This will allow the industry to implement more effective and fit for purpose monitoring. The insights taken from monitoring can then be utilised to change how the water sector operates and help with proactive smart asset management.
Digitalisation and the availability of data will also help the water industry better serve the needs and demands of its customers. This will be beneficial for a number of areas, such as cleaner rivers and beaches, water loss reduction, environmental services and transparency on billing.
For more information on British Water, visit: https://www.britishwater.co.uk
About the Author
Mar is responsible for the strategic oversight of British Water's UK, Technical and International programme. Mar specialised in agricultural engineering and was awarded a doctorate in environmental science and sustainable water treatment. Mar has an excellent understanding of current water and environmental challenges due to her significant experience in running British Water's technical focus groups and secretariat for BIM4Water and the Grease Contractors Association. She is passionate about connecting people and ideas towards a sustainable future.