Nowadays, biopharmaceutical businesses have a number of different options at their disposal when looking to produce water for injection (WFI). Across European, American and Japanese Pharmacopoeias, guidelines allow companies to utilise hot or cold Water For Injection (WFI) generated by hot distillation or cold membrane technologies within their operations. As such, it's increasingly important for those in the field to understand the different benefits associated with each approach. Through this knowledge companies are able to put themselves in the best possible position to generate effective results.

HOW DO HOT DISTILLATION SYSTEMS WORK?
There are two main types of hot water distillation systems; Multiple Effect Distillation (MED) and Vapour Compression Distiller (VCD) systems.
MED systems rely on water being heated in a boiling chamber to generate steam and water mist. Once vaporised, gas within the chamber passes through a separator, which removes any impurities. Next, the gas is able to enter into an inclined condenser system in the form of pure steam. Finally, the pure steam passes through an inclined condenser and then a non-condensable gas vent, where it emerges out as condensate of WFI quality. At this point, the water is suitable for use across a wide range of pharmaceutical and research applications.
VCD systems work through an electrically driven, mechanical centrifuge compressor. The water is evaporated at one side of a heat transfer system, whilst being condensed into freshwater on the opposite side. This freshwater is then collected and extracted as WFI quality.
WHAT ARE THE BENEFITS OF HOT DISTILLATION SYSTEMS?
Over the years, hot distillation systems have become a proven, recognised technology for producing water suitable for WFI across pharmaceutical applications. As such, the technology represents a safe investment for businesses who need to produce WFI. In addition, as the systems produce WFI that is already hot they have an added benefit for businesses who need to produce hot WFI within their operations.
HOW DO COLD MEMBRANE SYSTEMS WORK?
Cold membrane systems offer another option for pharmaceuticals and research sectors, particularly in facilities already using purified water. Cold membrane systems utilise filtration technologies to produce water suitable for WFI. Most businesses specify membrane systems when they require cold WFI; however, the aforementioned VCD system is also capable of producing cold WFI if desired.
WHAT ARE THE BENEFITS OF COLD MEMBRANE SYSTEMS?
Cold membrane systems tend to require lower capital and operating costs than traditional hot distillation solutions due to their reduced size and function. In addition, while hot distillation units require pre-treated feed water, which can require the use of a purified water generation system, this is not necessary in the case of cold membrane systems.
WHAT IS THE RIGHT SYSTEM FOR ME?
Choosing the right system to suit your operations will ultimately depend on a number of technical considerations specific to your site. That's why at Veolia Water Technologies UK (VWT UK), we would always recommend speaking to a water technologies expert, like us, for assistance. Our team of experts can provide tailored advice that takes your water and wastewater treatment performance to the next level.
For more information on WFI, please click here.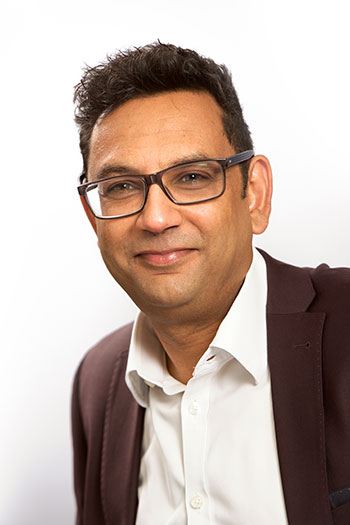 About the Author
Kalpesh Shah is the Industrial Sales Manager for Veolia Water Technologies UK. He started out working within internal sales in the early 90's before moving into international sales. In 2000, his focus led him into project management where he worked on a variety of complex and demanding projects with clients ranging from the NHS, Industrial and Pharmaceutical, for over a decade. He then moved into pharmaceutical business development which he did successfully until his promotion to Industrial Sales Manager. Kalpesh has 26 years of extensive experience with all types of industrial water treatment systems and processes. He is able to support his clients with the design and implementation of efficient water treatment systems using an array of technologies.