Here, we talk to Karen Gibbs, Senior Policy Manager at the Consumer Council for Water (CCW) about the current challenges facing the water industry, the steps that water companies need to take in the coming years to mitigate these challenges and the role the CCW is playing to advocate change.
Can you tell us a bit about your role and your experience in the industry?
I have been involved in consumer representation in the water sector for more than 25 years. Originally, I joined the regulator Ofwat as a regional manager where I looked after customers across London and the South East of England. In 2005, I then moved to the newly established CCW when it began life as the independent voice for water consumers. Most recently, I have been leading CCW's environmental policy team with a focus on the enormous challenges facing the industry and all of us who depend on the vital services it provides.
What is the CCW and what does it advocate?
The CCW is the leading independent voice for water consumers across England and Wales. Every day, we help consumers resolve complaints against their water company, while also providing free advice and support. Our extensive research helps us to keep track of what matters most to consumers so we can influence the industry, regulators and governments.
What are the core challenges facing the water industry at the moment?
Climate change is already impacting our lives and the wider environment. Meeting the needs and expectations of a growing population is making it increasingly important for the sector to innovate, plan long term and involve consumers in its business planning processes. It is likely that water will be the medium from which most people experience climate change either through droughts or flooding. The industry needs to help people see the value of water and the need for us all to use it much more wisely.
However, a great deal of positive work is already underway to identify new sources of water and to make better use of existing resources. Huge levels of investment will be needed, which leads us to another challenge – making sure bills are affordable for everyone. We believe having the right support in place for people who cannot afford their bills will help ease the conversation between water companies and customers about investing in the environmental challenges we face.
How are consumers being impacted by these challenges and why is it an issue?
Often, people do not tend to make the connection between the utilities used at home and its impact on the environment. Our research shows that while people have a growing concern for environmental issues such as plastics and carbon, it does not necessarily translate to thinking that their water use might help to protect valuable water resources like chalk streams. Many people have said that they struggle to see how their individual actions can make a difference - this is where water companies have a key role to play in helping consumers see and understand the bigger picture.
The consumer group's annual water report reveals that while the industry is making positive progress in terms of fixing leaks, accelerated efforts and long term pressures are needed. What steps would you like to see from water companies over the next few years?
Water companies are now facing much tougher leakage targets but this should not restrict their ambition. The industry must embrace innovation and explore new ways to get to grips with leaks. It is great to see some companies have already risen to this challenge. However, we would also like to see water companies offering to help identify and fix leaks on customers' pipework, as this makes up a significant amount of the water that is lost annually.
How is CCW working with the Government, the water regulators and water companies to advocate change?
CCW is working closely with all parties as the challenges are significant and tackling them will require collaboration and clear shared goals. However, we also want to ensure that water consumers are given an opportunity to shape future plans too, through meaningful and effective engagement. Consumers should be seen as partners in identifying and delivering solutions.
One of the objectives set out in your 2021-2024 strategy is to end water poverty. What steps are you taking to achieve this?
We are now working with the industry and the UK and Welsh Governments to implement the proposals from our affordability review, which has identified a series of measures that can end water poverty for a great number of customers and give millions more people peace of mind.
One of the most important changes we propose is the creation of a single social tariff for England and Wales. This would ensure no one has to spend more than five per cent of their income – after housing costs – on water bills. This would end the patchwork of support provided by existing water company schemes and immediately lift 1.5 million customers out of water poverty.
While the need for legislative changes means that introducing this tariff will take time, we are already working with the industry to implement the wider recommendations, which will enhance the existing help in place.
On a consumer level, how can we each work to cut down on our average water use?
Small changes do add up. The use of hot water contributes to our carbon footprint so cutting back on the number of times you use a washing machine or dishwasher does have a wider environmental benefit. There are countless ways to save water and you can find some of these either on your water company's website or on our own. We want to reach a point where all of us value water and are more mindful of how we use it – wherever we are and whatever we are doing.
To find out more about the Consumer Council for Water and the services it provides, please click here.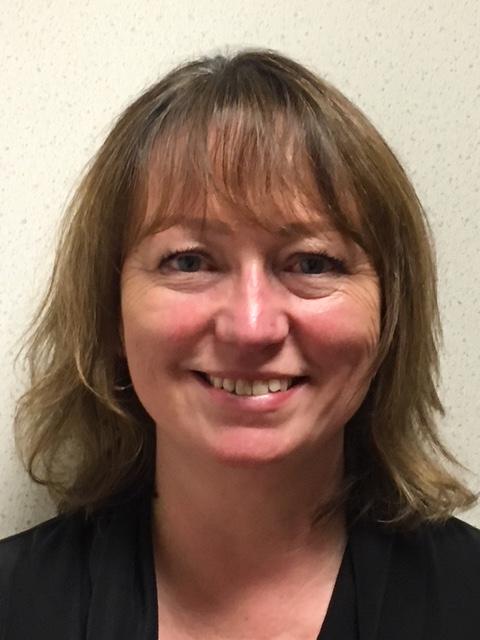 About the Author
Karen Gibbs is a Senior Policy Manager at the Consumer Council for Water (CCW) with more than 25 years' experience representing water consumers. She currently manages CCW's environmental team as well as leading its regional work across London and the South East of England.