If the last few years have taught us anything, it is to expect the unexpected. Recent global events have served to remind us about life's ability to interrupt even the best laid plans. More than ever before, it is imperative for companies across all sectors to properly prioritise contingency planning to mitigate potential risks to production, finances and reputation.

Fortunately, this shift towards more rigid business continuity management is becoming better understood by industry leaders. In fact, there is now even a globally recognised international standard - ISO 22301 'Business Continuity Management', which enables you to ensure that your company can continue to operate 'business as usual' during unprecedented events.
PRESERVING WATER
In these moments, no resource is more vital than water. As such, water treatment systems should always be included in any form of serious business continuity planning. In fact, as Thomas Minor of our Mobile Water Services puts it: "How long would [customers] be willing to wait if your business is facing an emergency or disruption? Probably not that long." To this end, it is only through the implementation of a Business Continuity Plan that you can ensure you are able to provide a resilient service offering through disrupted periods, and within an acceptable time frame. In a competitive marketplace, offering this security can be a big differentiator, especially in light of recent events.
MAKING A PLAN
There are several ways to make a start when it comes to creating a Business Continuity Management Plan. Here at Veolia Water Technologies UK, we would always recommend following a structure and seeking the assistance of an informed team within your business, which covers multiple different departments and areas. When ready, start by assessing the likely impact on your business of various events and planning potential responses in advance. Once formulated, test the effectiveness of these responses to find out how practical they are. After completing this process, it is still wise to invest more time and thought into tactics to manage the risks that have been previously identified.
Undertaking this process does not necessitate the need to hire an internationally renowned consultancy company; instead, businesses can look to plan independently by partnering with key suppliers to manage potential risks, as well as ensuring that action plans are in place for certain events. For those facilities that encompass a water treatment plant, it is worthwhile doing this alongside a trusted industry expert, such as VWT UK. In fact, through our Mobile Water Services branch, we have been a recognised industry leader in this area for many years.
MOBILE WATER SERVICES
Mobile Water Services has also worked to develop the REACT 'Treated Water Security' plan, which provides a fantastic entry-point for those wanting to begin their continuity planning journey. The plan offers plant managers a free assessment of their water treatment requirements and prepares a response plan to minimise any disruption to their water supply. In turn, should an emergency occur, this plan will help to greatly speed up individual businesses' ability to react, ensure peace of mind and crucially avoid any costly downtime associated with impacted water treatment or production.
As such, the department's free and high value service can make all the difference in protecting your business should an emergency occur. What's more, on top of its REACT 'Treated Water Security' plan, our Mobile Water Service can deliver a complete range of solutions and services to meet companies' short or long term water treatment needs. This service can be provided around the clock, seven days a week and fulfils the requirements under ISO 22301:2012 Business Continuity Management Standard.
For more information on Mobile Water Services, please click below.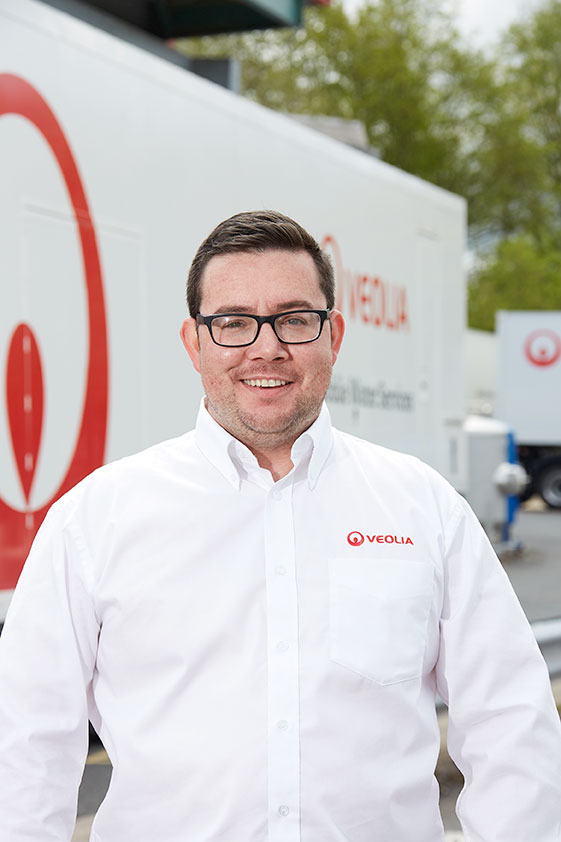 About the Author
Thomas has 13 years experience within the water treatment industry, working in the UK and the Netherlands. He has a broad level of operational experience working as an SDI Plant Operator during his Engineering Apprenticeship, Commissioning Engineer and Operations Manager. Using his years of experience Thomas is responsible for business development in the South of England and supports customers with their mobile water treatment requirements.