Process improvement is a pressing concern for most businesses wanting to tighten up efficiency.
What worked five years ago is not always best suited to today's business environments, changing workforce structures and available technologies. If you feel there are opportunities for better processes within your company, here are eight recommended considerations.
1. Evidence the need for change
Your expertise enables you to recognise where changes in process are needed. Anecdotal evidence is not enough, however. The first step to disrupt business-as-usual for the better is to conduct a process audit. Identify where issues and potential risks lie, survey stakeholders, determine how current processes impact your resources and work out where the opportunities are.
2. Gain senior management endorsement
Your plans for process improvement mean very little without buy-in from the right places. Your process audit and analysis, clearly presented, will enable senior leadership to understand the financial, functional and reputational reasoning behind change. More importantly, senior investment will become critical in the later stages when you need new processes to be adopted by the company from the top down. By gaining support now, you can help to embed the improved processes into the fabric of your company in the months and years to come.
3. Have the information you need at your fingertips
Time-saving technology continues to become more advanced and seamless, enabling you to keep track of and maintain systems with greater ease than ever. There are a wide number of resources available such as remote monitoring tools where you can easily manage your service documents, book an engineer and renew your contract. Remote Monitoring connects you to your systems so you can access a wealth of data from anywhere. This way of managing your water treatment system is more efficient and will help to cut down on time – and red tape.
4. Stay on top of regulations
The penalties for not keeping up with regulations can be hugely damaging to any company. This year for example, a leading UK water supplier faced fines of £20m for sewage leaks. In the UK water and wastewater treatment industry, the future of regulations is relatively uncertain. For example alleged plans from water regulator Ofwat may allow water companies to buy and sell water 'as a service', possibly negatively affecting industries. Avoid fines, license-removal and reputational risks by staying compliant. It may help to nominate policy 'owners' in your business who can ensure you remain up-to-date with regulations and laws.
5. Weed out hidden costs
For any process change, the direct costs to operations must be considered. However it's important not to neglect the costs of risks too. Business continuity is an essential component of any process. Technical failures and a range of environmental impacts can affect the bottom line. If your facilities are down for any reason for a day or more, how might it impact your profits?
6, Use proven technology
One of the most important elements of process is the use of reliable equipment. Seek to work with a company that continually invests in the research and development of innovative technologies, and addresses all water-related challenges, from process water requirements to transforming water waste into a resource.
7. Make change simple
Changing people's behaviour takes time and effort – many people resist change because it can feel uncomfortable and challenging even when it comes to standard processes such as completing a document, processing a complaint or managing a simple request. There are a number of methodologies you could follow – for example – Kotter's 8-Step Change Model suggests a procedure and stresses the importance of not rushing change if you want it to be successful. The model is also simplified in a useful infographic.
8.Use a one-stop shop
Consider using a "one-stop shop" organisation to easily manage all elements of your project. For instance, with fast and reliable advice, practical solutions, local experience, and peerless after-sales support, we can be on hand to look after your entire water treatment system and reduce the need for complicated processes. This allows you to focus your time and efforts where they are needed elsewhere.
Anticipate operational and investment costs with more certainty, avoid risk-related cost, plan your processes more effectively, and gain peace-of-mind for you and your senior stakeholders. Contact us for further advice on water treatment system process improvements.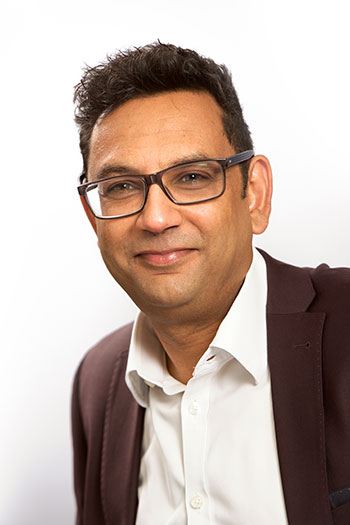 About the Author
Kalpesh Shah is the Industrial Sales Manager for Veolia Water Technologies UK. He started out working within internal sales in the early 90's before moving into international sales. In 2000, his focus led him into project management where he worked on a variety of complex and demanding projects with clients ranging from the NHS, Industrial and Pharmaceutical, for over a decade. He then moved into pharmaceutical business development which he did successfully until his promotion to Industrial Sales Manager. Kalpesh has 26 years of extensive experience with all types of industrial water treatment systems and processes. He is able to support his clients with the design and implementation of efficient water treatment systems using an array of technologies.