The Government have had a change of heart and realigned their commitment after The Duke of Wellington's criticism of the Environmental Bill provoked a surge of public outcry on raw sewage being dumped in local waterways.
The result of the amended Bill looks to protect bodies of water from sewage discharge, particularly storm overflow systems. Veolia Water Technologies UK have tried and tested Combined Sewage Overflow treatment systems in place globally and with this in mind, we take a look at some of the technologies already available to provide CSO treatment.
What are the problems?
Whether it is climate change or natural fluctuations in weather patterns, there has been an international increase in rainfall with many fearing that a warming planet will harbour far more rainfall due to the melting ice caps. This is drawing the attention of engineers on how to handle flooding and stormwater events.
Multiple European countries use combined sewers, where stormwater is channelled into urban drainage systems that mix the clean rainwater with domestic sewage and industrial wastewater.
Many water treatment systems are physio-chemical or biological and can only treat a particular amount of water per hour and day. Storm conditions suddenly increase the amount of water, overwhelming the systems in place with short term high flow rates.
In areas of insufficient storage, contaminated rainwater has been discharged into watercourses and in some cases, bathing waters with minimal treatment.
The Current Solution
Treating storm overflows can be tricky for some due to the high flow rates which generally only last in the short term. Traditional and conventional treatment plants such as grit channels and clarifiers are designed to last for decades whilst being relatively unused resulting in:
High Costs
Low Utilisation
Economically Unfriendly
Rapid Deployment
Our Solution
With numerous pieces of cutting-edge technology, we strive to suit the needs of each individual client. Each case hinges on their site's regular flow rate and what it can increase to in the case of an emergency. The treated water quality and location of the site are also important - is the client more susceptible to flooding and what can we do to combat this? The facility's type is also important, do they use satellite or parallel treatment streams on their own or combined with biological treatment too?
With over 70 references for:
DiscfilterTM Here
Small and compact solids removal filter widely used for TSR applications
Actiflo® here
Sand Ballasted Clarification, with very rapid start-up times, compact and easily adapts to changing
Actiflo Carb® Here
Actiflo with the addition of PAC for enhanced removal of emerging pollutants, pesticides and drug residue etc.
BioActiflo® Here
Actiflo with the addition of a Biological contact tank, BIOACTIFLO provides biological treatment to all flows and achieves > 85% reduction of BOD
Our solutions can treat wet weather flow rates from 2 to 1000MLD with removal rates TSS – 85 to 95%, BOD – 40 to 65% removal (>85% with Bio Actiflo) TP – 0.1 to 0.3mg/l, UV Trans.– 65 to 85%
We have been treating wet weather flows for over 15years with our technologies and benefits include:
Our technology can be utilised in both Satellite and Parallel Streams.
Our process trains can sit idle for months with minimal maintenance and no impact on your site's performance.
Our technology comes online quickly (<20mins) to react to wet weather events.
Our process Train can be used as a primary or tertiary clarifier during dry weather flows.
Equivalent or better removal rates of TSS, BOD, indicator organisms and pathogens compared to conventional secondary treatment under elevated flow conditions.


For more information, advice and support, please contact us here.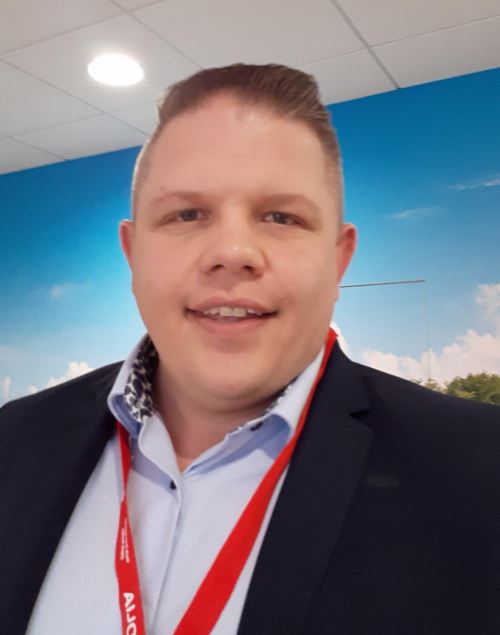 About the Author
Matthew has 13 years technical sales experience in the process industry and water treatment. He started his career as an internal sales engineer in the oil and gas sector, before moving into external sales in water treatment and process filtration. Matthew is now a Business Development Manager for VWT UK looking after the UK Municipal Water Sector.