Here, we chat to Brian Jones, Business Development Manager (North and West) at Veolia Water Technologies UK (VWT UK) about his career, and his current work to provide crucial support for his customers against the backdrop of the process water and wastewater treatment industry.
Can you tell us about your career so far?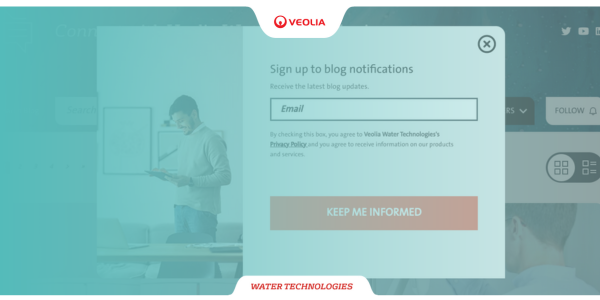 I began as a Laboratory Technician with Hays Chemical Distribution, progressing within the company to several senior roles in quality, safety and process management over the following 18 years. Since 2004, my focus has turned to the sale of wastewater treatment at JLJ Effluent Engineering and a little over a decade at Atana selling effluent treatment equipment and chemistry.
I joined VWT UK in February 2018, initially promoting water treatment chemical (WTC) sales for all process water applications. I'm really proud to have accumulated over 30 years of experience within the chemical and water purification industry.
What does your current role entail?
Ipromote our WTC process water and wastewater treatment chemistry. This includes reaching out to prospective clients and following up on enquiries, as well as creating new opportunities to offer VWT UK solutions through our association with other wastewater equipment suppliers.
What was it about VWT UK and this role that initially attracted you?


Veolia is synonymous with environmental protection and has an excellent record from customers on how it operates – from a moral perspective this is important for me. Also, it's a well-respected and widely recognised global company, which instils a high degree of confidence and trust when speaking to potential new clients.
What sets VWT UK apart in terms of its WTC offering?
VWT UK is an expert in its field, providing a long history of industry experience, unique chemistry and advanced equipment, which combined allow us to deliver cost effective solutions. We're ideally positioned to offer added value to clients, not only with financial savings, but technical support and a personable service. All of these factors mean we are an excellent choice for those looking for a successful and collaborative long-term relationship.
What are the most common issues that customers approach you with?
If a customer is having issues with their treatment plant's performance, I will work with them to establish the root of the problem. However, this is typically due to poor water chemistry, which can be resolved. I am also regularly approached by new customers who feel there is a lack of support from their current chemical supplier and improvements to operations could be made.
In addition, I often advise customers who are experiencing excessive chemical costs incurred from their current wastewater treatment process or financial penalties from their local water authority. I talk to them about how to take practical and positive steps towards compliance and efficiency.
What do you think are the current challenges affecting the water sector?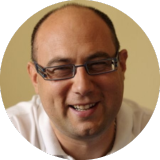 New legislation and changing consent limits for wastewater producers has meant that many have had to consider changing how they operate. The removal of phosphorus is a key driver, as well as the emphasis on moving away from traditional metal-based coagulants and polyacrylamides (PAM) free polymers. In addition to this, for some companies a lack of CAPEX means that site teams are having to use equipment that has exceeded its life expectancy. As such, it's about looking at how to best operate, repair or maintain what they have in situ.
How do you see the water sector changing over the next few years?
The growth we have already seen in the use of sustainable products will continue. A prime example will be the phasing out of metal-based coagulants due to modern manufacturing methods and more environmentally friendly, organic-based coagulants. Companies will also continue to reduce their carbon footprint with fewer product deliveries and a reduced amount of waste being removed from site.
Aside from this, digital monitoring will become commonplace as it will enable tighter process control. Therefore, I anticipate digital services, such as Hubgrade, to be widely implemented as companies continue to strive towards operating in a more efficient and sustainable way.
Fun fact?
I love all things motorcycles, whether that's riding them, fixing them or selling them. I'm also a massive fan of the Back to the Future series and have watched each film countless times.
For more information on our water treatment chemicals, see here.
About the Author
Brian has over 30 years experience in the chemical and water purification industry. The first 18 years were spent working for Hays Chemical Distribution in senior roles, working in quality, safety and process management. His problem solving approach and chemical background made going into wastewater treatment a good fit. He has spent the last 14 years working in sales in this industry having bought a wealth of knowledge to the role, proving to be a valuable asset.