Achieving a uniform quality of feed water helps biomass plants to lower maintenance costs and prevents system downtime. In this blog we detail how to best achieve a consistent supply of high-quality water in a cost-effective way.

Biomass plants are becoming an increasingly integral part of modern society, playing a formative role in the creation of circular economies and providing commercial opportunities for owners and operators.

The process, which converts wood chippings and agricultural waste into green energy can help companies and governments as they look to offset carbon emissions; and the solution is helping to provide a proven, cost-effective and environmentally friendly means for meeting future energy needs.

However, to get the most from these plants, it is essential that the system's feed water is kept at a consistent high quality.

Biomass systems are heavily dependent on a constant supply of high-quality water. Poor quality water, with medium to high levels of silica contamination can lead to a formation of glass pellets within the turbine. In turn, this build up can throw the system dangerously off balance and lead to poor performance.

A common solution for this type of project is the use of a skid-mounted water pre-treatment system that incorporates a softener, a carbon filter and a reverse osmosis (RO) unit. In practice, these machines help to remove over 99 percent of impurities from the feed water. Additionally, the inclusion of a continuous electro-deionisation (CEDI) helps bring the water to the required specification. As a result, systems working with high quality process water operate at a more efficient level.

Furthermore, using RO-CEDI technology means operators can avoid the hazardous substances used by older ion exchange deionisation systems. All in all, the system is better from a health and safety perspective and can help reduce ongoing operational costs by reducing the need to procure, store and handle the hazardous regenerant chemicals.

Utilising a skid-mounted system also helps organisation who have to manage multiple contractors, as the time it takes to install a water purification system needs to be kept to a minimum. Unlike alternative systems, skid-mounted systems can be pre-tested and commissioned in just a few days rather than weeks, before being delivered to site. VWT UK's innovative systems can also be condensed to a mobile site, which comprises deionisation and RO units installed in a trailer. The mobile units can be transported to site and used to flush the newly installed biomass system prior to its initial operation, ensuring that the drum and pipework are kept clean.

Effective renewable energy solutions heavily depend on achieving a consistent supply of high quality water. The systems are helping clients to develop fuel from organic and sustainable materials. Without the proper filtration systems and RO processes, feed water can begin to form silica crystals, which affect the efficacy of the process. Instead, clients should look to install a system specified by VWT UK to attain the greatest levels of water purification.

To find out more about our water treatment solutions, click below.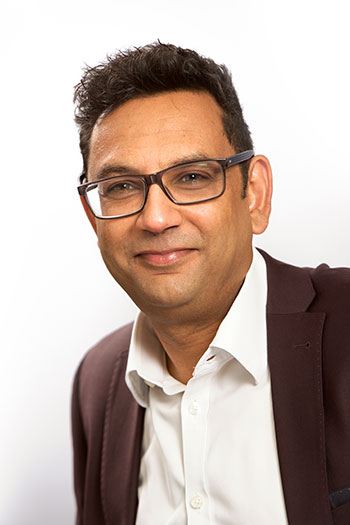 About the Author
Kalpesh Shah is the Industrial Sales Manager for Veolia Water Technologies UK. He started out working within internal sales in the early 90's before moving into international sales. In 2000, his focus led him into project management where he worked on a variety of complex and demanding projects with clients ranging from the NHS, Industrial and Pharmaceutical, for over a decade. He then moved into pharmaceutical business development which he did successfully until his promotion to Industrial Sales Manager. Kalpesh has 26 years of extensive experience with all types of industrial water treatment systems and processes. He is able to support his clients with the design and implementation of efficient water treatment systems using an array of technologies.